60 minute lessons are offered once per week by appointment. Students will be provided with initial materials for the first month of lessons, and then students will be asked to purchase specific materials for their lessons, which could include 3 to 5 books. Online purchasing links will be emailed to parents the first week in order to give ample time for materials to arrive.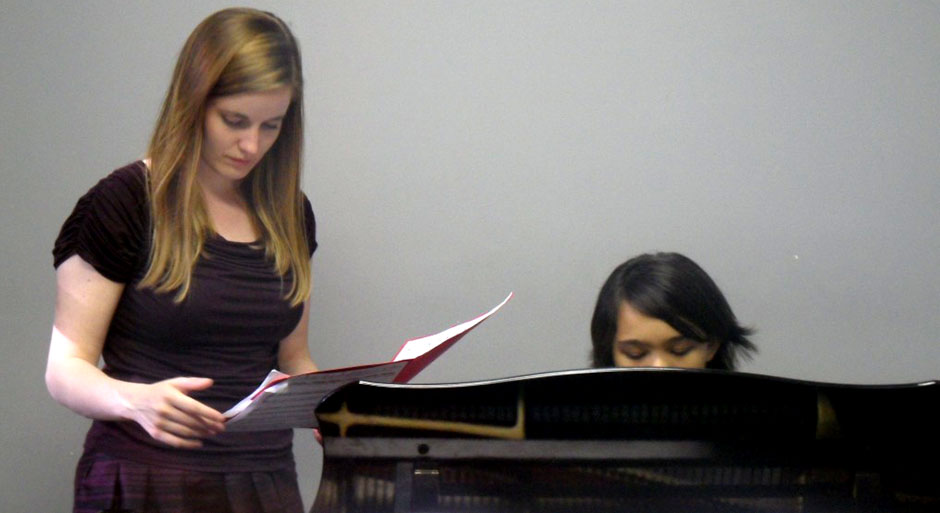 Calendar

Required recitals will be held at least twice a year, once in the fall, and once in the spring. Additional optional performance opportunities, special classes, studio events, or music gatherings will be announced via email. Students will also have the option to participate in festivals or competitions on a case by case basis.

Policies

Studio Policy 2022 – 2023 School Year

Piano:
An acoustic (not electric) piano is required for daily practice. If you have an electric keyboard, you may begin lessons but will be expected to upgrade to an acoustic piano within a few months. I will be happy to help you locate a suitable piano. Many members of the community offer free pianos, simply for the cost of moving them. Acoustic pianos are also available to rent by the month.

Private Lessons:
30, 45 and 60-minute lessons are available for students of all ages.

Summer Lessons:
Summer Lessons are scheduled regularly in June but are scheduled only sporadically in July and August, due to teacher availability and travel.

COVID-19 Adaptations:
We will follow all current CDC guidelines. Lessons are in-person, and masking is currently optional in lessons. Piano keys and bench will be disinfected between lessons.

Practice:
Daily practice is expected. Length of practice should be approximately the same time as the length of the lesson, but students should follow the notes and goals laid out in lesson. It is the parent's responsibility to schedule and enforce daily practice. The weekly assignments should be viewed similarly to homework assignments from school. Completion of homework and thorough preparation of assignments for each lesson is expected.

The discipline of daily practice leads to progress which fuels motivation to continue to practice and progress! Parents (even non-musician parents) are encouraged to be actively involved in assisting practice with young children until they reach an age where they can be more self-directed in their practicing.

Cancellations:
If cancellations are made more than 24 hours in advance, makeups may be scheduled if desired. Students are allowed TWO excused absences or cancellations from August 29 to May 31. For any additional cancellations, students will be charged for the missed lesson and not entitled to a makeup lesson.

Additional makeup lessons are given in the following circumstances:
• Snow days (alternate: we can have Zoom lesson on snow days)
• Teacher cancellation due to illness or professional engagement

Studio Events:
Communications about studio events and challenges will be sent by email, and events may also be posted on the website: www.gustafsonpianostudio.com.

Performances Opportunities:
Students are provided with many options for performance, including, but not limited to:
• Studio Recitals are presented at least twice a year.
• Central Pennsylvania Music Teacher's Association offers recitals and festivals throughout the year.
• Students who would like a more rigorous performance opportunity are also encouraged to participate in the Royal Conservatory Exams or various competitions and festivals throughout the country.

Lesson Commitment:
Students are expected to commit to the full year of piano study, September through May. If you need to discontinue lessons for any reason, please give 30 days notice.

Tuition and Fees 2022 – 2023 and Payment:
Payment for Lessons should be at the beginning of each month and can be made by check, cash, via Venmo @Amy-Gustafson or Zelle.

Parents are welcome to sit in on the lessons if agreed upon on a case-by-case basis.

Teaching Philosophy

My goal is to bring all students to their potential, whatever that may be. I enjoy motivating students to be the best they can be by keeping high standards but offering encouragement when it is deserved. I feel strongly that ear-training, sight-reading, and theory must be part of the weekly lessons. I strive to teach my heart out, so that student doesn't just learn how to play a set of specific pieces or exercises, but instead grows to become a whole musician, someone who can pursue a career in music or someone who will become a lifelong music lover and avid supporter of the arts.