60 minute lessons are offered once per week by appointment. Students will be provided with initial materials for the first month of lessons, and then students will be asked to purchase specific materials for their lessons, which could include 3 to 5 books. Online purchasing links will be emailed to parents the first week in order to give ample time for materials to arrive.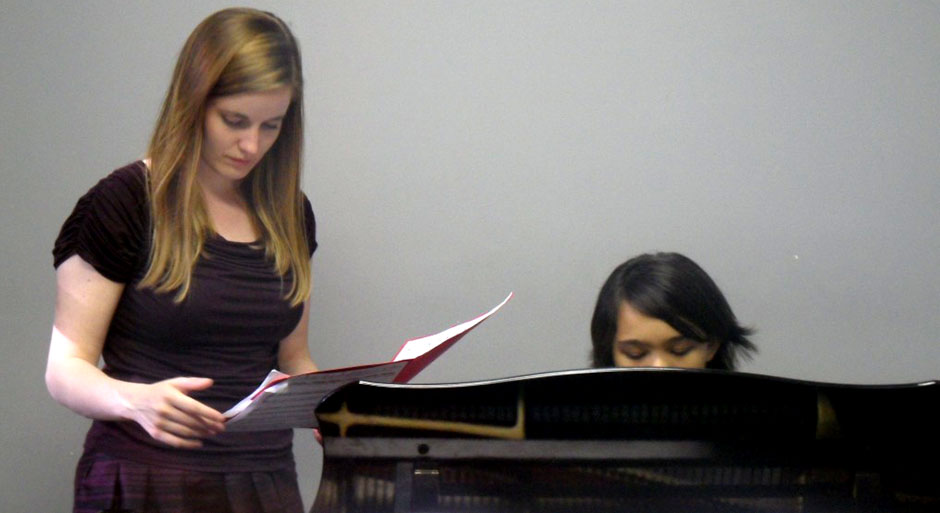 Calendar

Required recitals will be held at least twice a year, once in the fall, and once in the spring. Additional optional performance opportunities, special classes, studio events, or music gatherings will be announced via email. Students will also have the option to participate in festivals or competitions on a case by case basis.

Policies

Tuition is collected at the first lesson of each semester. Month-by-month tuition payments can be arranged upon request. Siblings who sign up for lessons will be granted a 10% discount on tuition fees.

If students do not show up for the lesson, the lesson fee is not refundable for that lesson; however, students can request to reschedule their lessons due to sickness or legitimate conflicts up to two times per semester. There is a 24-hour cancellation policy in order to qualify to reschedule the lesson.

Lessons that fall on major holidays will be rescheduled. Lessons missed by the teacher will be rescheduled or refunded.

Parents are welcome to sit in on the lessons if agreed upon on a case-by-case basis.

Teaching Philosophy

My goal is to bring all students to their potential, whatever that may be. I enjoy motivating students to be the best they can be by keeping high standards but offering encouragement when it is deserved. I feel strongly that ear-training, sight-reading, and theory must be part of the weekly lessons. I strive to teach my heart out, so that student doesn't just learn how to play a set of specific pieces or exercises, but instead grows to become a whole musician, someone who can pursue a career in music or someone who will become a lifelong music lover and avid supporter of the arts.